Request A Free Demo

What We Do

Products & Services

Window Stickers & BG's

Data Feeds & Partners

Inventory Templates

Website Templates

Mobile Websites

Internet Lead Management

Prospect Follow-Up

Vehicle Matching

Customer Follow-Up

Craigslist

Live Chat

Video

Web Mail

eBay

Reseller Opportunities

Contact Us
AUTOLOT TEXT
Capture Internet Leads in real-time!

With AutoLotText, you can now capture car shoppers' cell phone numbers in real-time.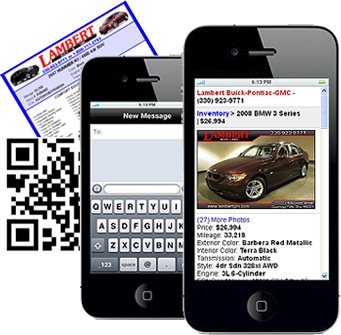 Text messaging is one of the most popular and often used forms of communication today. AutoLotText allows car shoppers to get more information, in real-time, about a vehicle while using their mobile device. It's simple and easy to use!

Features Include:

• Real-Time Internet Leads - 24/7, 365
• Capture Cell Phone Numbers From Car Shoppers
• Mobile Website For Entire Inventory
• Access Database of Cell Numbers Real-Time
• Access Database of Mobile ID-Numbers
• Use in Unlimited Media Sources - Print Ads,
Window Stickers, Websites
• QR Code for Immediate Response & Ease of Use
• Compatible with Most Mobile Devices
• Over 1 Billion Text Messages Sent Daily
• Over 70% of Mobile Phone Users
&nbspSend Text Messages
• Affordable and Cost Effective
• And MUCH MORE!

Take Advantage of the Most Popular & Often
Used Form of Communication Today!

To Get a FREE LIVE Demo, Click Here!