Request A Free Demo

What We Do

Products & Services

Window Stickers & BG's

Data Feeds & Partners

Inventory Templates

Website Templates

Mobile Websites

Internet Lead Management

Prospect Follow-Up

Vehicle Matching

Customer Follow-Up

Craigslist

Live Chat

Video

Web Mail

eBay

Reseller Opportunities

Contact Us
CUSTOMIZED WEBSITES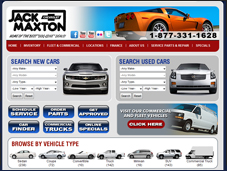 AutoLotManager.Com can design, develop and program a customized website specifically for your dealership. This includes a meeting with your dealership personnel to determine your dealership's specific needs and then recommendations by our experience staff that will help your dealership maximize it's Internet presents.

Collectively, we have over 30 years of design and programming experience that enables us to create a customized website with the latest graphics, functionality and technical capabilities available today.

To Request a Free Demo, click here!