Request A Free Demo

What We Do

Products & Services

Window Stickers & BG's

Data Feeds & Partners

Inventory Templates

Website Templates

Mobile Websites

Internet Lead Management

Prospect Follow-Up

Vehicle Matching

Customer Follow-Up

Craigslist

Live Chat

Video

Web Mail

eBay

Reseller Opportunities

Contact Us
VEHICLE MATCHING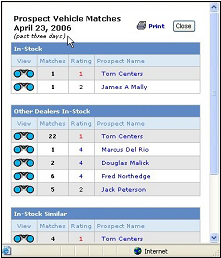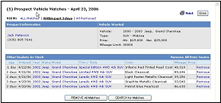 Are you maximizing your opportunities with prospects who want, or think they want, vehicles you don't currently own? Save your prospects the time and hassle of searching for vehicles elsewhere!

Now you can automatically notify them of similar vehicles as they become available- not just at your dealership, but as potential trade-ins, lease expirations, and at other dealers! Only you'll know the source- the prospect will deal exclusively with you despite the location of the vehicle.

To Request a Free Demo, click here!