Request A Free Demo

What We Do

Products & Services

Window Stickers & BG's

Data Feeds & Partners

Inventory Templates

Website Templates

Mobile Websites

Internet Lead Management

Prospect Follow-Up

Vehicle Matching

Customer Follow-Up

Craigslist

Live Chat

Video

Web Mail

eBay

Reseller Opportunities

Contact Us
VIDEO
Maximize effectiveness of existing advertising sources and increase organic search engine results with fully automated videos of every used vehicle in stock! VideoCarLot is the ONLY true fully automated, actual video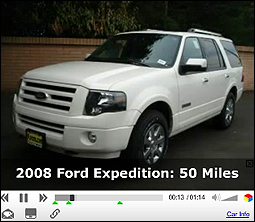 solution. Proven to increase viewings and leads on dealer websites, third party websites, and from search engines. Every vehicle will have a customized walk around video produced for distribution to dealer website and third party sites.

Basic Package: Includes UNLIMITED number of videos produced with a dealer "Intro Wrapper" for display on dealer website and YouTube channel.

Advanced Package: Includes all features of Basic Package, plus distribution to Certified 3DF sites (such as Cars.com), "Send A Vid-Mail" feature, "Exit Wrapper" in addition to Intro Wrapper, Integration of Carfax reports and Certified Programs, and Dynamic Banners.

Premium Package: Includes all features of Advanced Package, plus Fully Customizable Intro & Exit Wrappers, Distribution to all third party sites.

To Request a Free Demo, click here!