Request A Free Demo

What We Do

Products & Services

Window Stickers & BG's

Data Feeds & Partners

Inventory Templates

Website Templates

Mobile Websites

Internet Lead Management

Prospect Follow-Up

Vehicle Matching

Customer Follow-Up

Craigslist

Live Chat

Video

Web Mail

eBay

Reseller Opportunities

Contact Us
WEBSITE & TEMPLATE OVERVIEW
AutoLotManager offers a wide array of website products for dealers. Some of our Inventory clients choose to either "frame in" or "link" our Inventory Templates with their existing websites. All Inventory templates update in real time, load quickly, and provide easy to navigate searches, attractive presentations, informative data, and most importantly "Calls To Action"- for maximizing lead opportunities.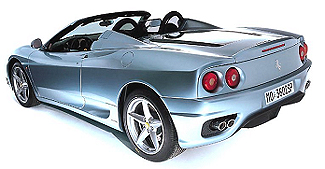 Integrating one of our Complete Website Templates with our Inventory Module creates added synergy. Special categories can be featured from the Home Page, including Budget Vehicles, Vehicle Types, Manager Specials, or scrolling aged inventory. Sites are affordable and effective, and our customer service level continually amazes clients.

Sometimes, a time-sensitive or topic-specific theme warrants a separate, specialized website, or "Microsite". Examples include an Auto Show, Sales Event, Direct Marketing campaign, Search Engine Marketing campaign, or Certified Used site. Utilize our existing sites or allow us to custom design your own.

AutoLotManager also creates Custom Websites, featuring exclusive graphics, functionality, content, and technical capabilities. Contact Us to discuss various options on websites.

To Request a Free Demo, click here!