Request A Free Demo

What We Do

Products & Services

Window Stickers & BG's

Data Feeds & Partners

Inventory Templates

Website Templates

Mobile Websites

Internet Lead Management

Prospect Follow-Up

Vehicle Matching

Customer Follow-Up

Craigslist

Live Chat

Video

Web Mail

eBay

Reseller Opportunities

Contact Us
ABOUT US > WHY US?
In short, we save dealers money and get results. Many vendors make similar claims, but we have the real-world proof to back it up. With over 275 dealerships under contract, AutoLotManager's 96% retention rate speaks for itself. But feel free to ask for our extensive referral list and speak to our current clients directly about their experiences.

So how do we do it? What makes us different, and better?

AutoLotManager.com is completely Internet based, allowing remote access, unlimited users, security, flexibility, and cost efficiency that no other platform offers. All updates occur in real-time, allowing instant updates to inventory, websites, and all data. (3rd party feeds occur daily).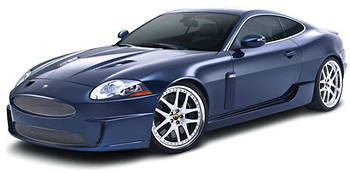 Additionally, our low overhead allows us to pass along cost savings. We don't have layers of management, company cars, fancy offices, or big expense accounts. We stick to the basics and keep our focus on the important factors for success!

In additional to affordability, superior service has been emphasized from the beginning.

Proper training and supervision are the cornerstones of that emphasis. All of our Field Technicians are screened for computer competencies, then rigorously trained before beginning fieldwork as assistants, then finally working independently. Our Field Technician's Manual provides step-by-step instructions for every aspect of the job. Territory Managers supervise Field Techs nightly, reviewing every photo and warranty added that day! Additionally, Field Techs are awarded monthly bonuses based on accuracy and customer service. Office staff review data feeds nightly to ensure proper display on third party websites- again, for every vehicle added that day. Dealer clients are surveyed quarterly for satisfaction and improvement ideas. Dealers also receive complete User Guides and face-to-face training (certain geographic restrictions apply) on all aspects of AutoLotManager.com.

Lastly, our entire team- office, field, technical, and management- understands the urgency of today's challenges for our clients and we respond accordingly. For example, customizing a data feed to include only 60 day units, coming out on a Saturday to train a new manager, or getting a micro site online within 72 hours of notice. Every customer even gets the personal cell phone of company President Randy Geller! Satisfaction guaranteed!

To Request a Free Demo, click here!