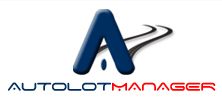 MPG Interactive, Inc.
1799 Akron-Peninsula Rd., Suite 320
Akron, Oh 44313
P: (330) 865-7641 / (800) 357-6841
F: (330) 865-7643
E: info@autolotmanager.com
Marketing Tools > AutoLot Auction
Is your dealership having trouble finding quality used vehicles to buy? Are you finding that auction vehicles are littered with problems or headaches? Don't you usually find that the best quality vehicles are customer trade-ins? Wouldn't it be helpful to find an easy solution where you can retail your vehicle while still maintaining a steady and continual inventory turn?
AutoLot Auction is the solution!
Coming March 2017

- Click Here To Schedule A Demo And For Early Sign Up!
One of the biggest challenges dealerships face today is a shortage of quality used vehicles to buy at the right price. Currently, dealerships use a variety of sources to purchase used vehicles. These include; auctions (both online and physical), dealer to dealer trades, consumer trade-ins and portal websites (AutoTrader.Com, Cars.Com, Cars4Sale, eBay, etc.). These traditional methods can be expensive and very time consuming.

AutoLot Auction is an online used vehicle auction that allows auto dealerships to bid on private seller vehicles, as well as, participating dealerships used vehicle inventory.
AutoLot Auction bridges the gap for buying quality vehicles. It seeks and features private seller vehicles from a variety of website portals. These private sellers' vehicles are pre-qualified and are listed for sale with no hidden secrets.
AutoLot Auction allows dealerships to continue retailing their vehicles to 3rd party websites while electronically auctioning wholesale vehicles and aged units to maximize inventory floor planning. Its a no nonsense solution to maintain a constant flow of vehicles, resulting in better inventory management.
The process is simple! Once your dealership subscribes to AutoLot Auction, individual cars can be manually selected or automatically sent to the auction based on the Age of the vehicle (days in inventory). Before a vehicle is launched to the auction, a simple condition report is required and a reserve or wholesale price must be entered into AutoLotManager.Com. For assistance, CarFax and/or AutoCheck reports are available within the auction listing.
• Custom Vehicle Alerts & Searches by Year, Make, Model, Trim Style, Color, Mileage & One Owner!
• CarFax & Vehicle Condition Reports!
• Eliminate Wholesalers and Make More Money on Customer Trade-Ins!
• Automated Inventory Turn Based on Age of Inventory!
• No Need to �Pass� on Customer Trade-Ins!
• Email & Text Message Notifications!
• Purchase & Sold History
• Vehicle Watch List
• AND MUCH MORE!

AutoLot Auction is the simplest way to auction your vehicle while locating additional used vehicles to buy!
To Request a Free Demo, click here or For Sales Inquiries Call 330-865-7641 ext. 105