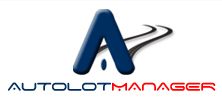 MPG Interactive, Inc.
1799 Akron-Peninsula Rd., Suite 320
Akron, Oh 44313
P: (330) 865-7641 / (800) 357-6841
F: (330) 865-7643
E: info@autolotmanager.com
About Us > What We Do
Our main concentration is Internet Marketing through Inventory Management, Websites and Management Tools (CRM). We provide a "Do-It-Yourself" solution for entering data and photos of inventory for dispersal to third party websites (such as Autotrader.com, Cars.com, dealer websites, Manufacturer websites, and others) as well as Window Stickers and Buyers Guides. We also provide "On-The-Lot" service for certain geographical areas.
We also design inventory templates (to display inventory on existing sites) or complete dealer websites, including "Micro Sites" for specific marketing campaigns (events, niche products, unique ideas, etc.).

Our Complete Version simplifies follow up from first contact through ownership history. Proprietary tools, such as our exclusive "Vehicle Matching", "Prospect Ranking System", and "Send an Email", allow targeted, relevant contact to maximize opportunities with minimal effort by dealer personnel and minimal disturbance to prospects. Our "Electronic Desk Log", "Automated Follow Up", and "Ratings Change Alerts" help Salespeople and Sales Managers alike improve productivity and results!
Our newest product, Autolot Auction allows dealers to electronically buy & sell wholesale vehicles and aged units at a fraction of the traditional auction fees. The result is better inventory management.
We're also always seeking new technologies, partnerships, and ideas to help dealers, such as: Video, Phone Tracking & Grading, Added Online Exposure, Live Chat and Facebook Integration.
To Request a Free Demo, click here or For Sales Inquiries Call 330-865-7641 ext. 105