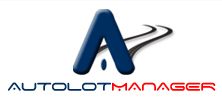 About Us

CRM Lead Management

Inventory Management

Website Templates

Marketing Tools

Employment Opportunities

Field Technician

Field Technician

Join a Proven Leader in the Automotive Industry

At AutoLotManager, we pride ourselves on having the best workforce in the industry! We start by recruiting and selecting individuals who possess integrity, motivation, a strong work ethic, and a positive attitude. We then train, empower, support, and supervise our team to achieve outstanding results for our team members, our company, and our clients!

Our company is experiencing explosive growth and success. We were recently featured in Inside Business Magazine, highlighting our nomination as one of Northeast Ohio's "Success Stories" at the NEO Business Conference. Our team members benefit from our success, enjoying tremendous personal and professional growth, financial reward, and the opportunity for rapid advancement.

AutoLotManager.com is committed to helping auto dealers improve marketing. We select, train, and empower associates to exceed the expectations of our clients by displaying a positive attitude, strong work ethic, problem solving skills, and the highest ethical standards.

Click Here to Read More! & to Fill Out Our Online Application!

Reseller Opportunities

Reseller Opportunities

Proven Product, Process & Procedure!

AutoLotManager is currently seeking independent contractors interested in reselling our products and performing related services to auto dealers. We are considering all markets throughout the United States.

AutoLotManager is a 10 year old Akron, Ohio company which has experienced consistent, explosive growth in our region. We have methodically added market share and expanded geographically throughout Ohio and into Kentucky and Tennessee, with over 300 dealerships under contract. Dealers appreciate our sense of urgency,flexibility, skills, ease of use, and cost control. We enjoy an unprecedented level of customer satisfaction and retention. Our proven products and business strategies create exciting opportunities to Resellers for attaining similar success in new markets.

AutoLotManager.com currently employs over 40 office and field staff, supporting our effort to help auto dealers market vehicles more efficiently.

Click Here to Read More!

Contact Us

Sales & General Inquiry

Sales & General Inquiry

Take a FREE Test Drive With AutoLotManager

We want you to try out AutoLotManager for yourself with a FREE live demonstration! To experiment with all the features of AutoLotManager, please click here and fill out our Request a Free Demo form and see firsthand why we are the most affordable & powerful Inventory and Customer Relationship Management software available for auto dealers!

Click Here to Read More!

Technical Support

Technical Support

For Technical Support issues or problems (such as; data feeds, DMS, websites or other technical issues) , please fill out the form below or call 1-800-357-6841.

Office hours are Monday-Friday from 8:00am-5:00pm, Eastern Standard Time.

Inventory Management
Full or Self Service Inventory Solutions.
Vin-Decoding, Window Stickers & More!
CRM Lead Management
Intuitive, Easy to Use & Completely Web-Based.
Reporting, Appointment Setting & More!
Website Templates
Affordable, Content Management Websites!
SEO, Templates, Mobile Websites & More!

Mobile Marketing
Applications & Solutions
With AutoLotText, you can now capture car shoppers' cell phone numbers in real-time.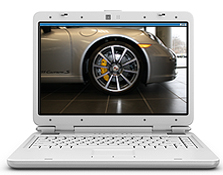 Does Video
Marketing Really Work?
It's been proven that videos generate more Internet and phone leads than standard photo vehicle listings. Not to mention, a ten-fold increase in SEO (Search Engine Optimization) and VDP (Vehicle Detail Pages). There is no better way to increase search engine placement than with videos.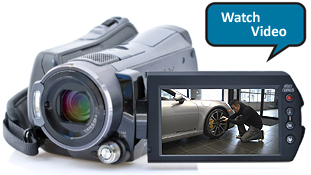 © Copyright 2003-2017 AutoLotManager.Com • All rights reserved • Various trademarks held by their respective owners • 1-800-357-6841